Facebook Rating
Based on 0 Review
Google Rating
Based on 23 Reviews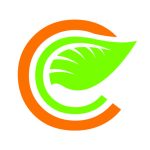 Website Rating
Based on 0 Review
They food is delicious and the perfect quantity. Delivery right on time and packed beautifully. My fourth time ordering. I will be a forever customer!
Went in cold without reading any reviews. Been enjoying for approximately two weeks and have had about a third of the menu. Decent portions don't leave me hungry. Low calorie options taste amazing. Have been ordering twice a week and the food stays fresh throughout. Delivery is prompt and on schedule. Customer Service has been responsive. Extremely satisfied.
Been ordering from this meal service for a couple months now. I have never had an issue with the delivery process or the food. The food is flavorful and helps provide appropriate portions and convenience for busy people. I recently made the mistake of making a double order and the customer Service representatives (via email) were very quick in their responses and resolutions. Highly recommend.
WOW! The food is delicious! My husband and I decided we wanted to start eating healthy and there are not many places where we moved to that have healthy options. We decided that we wanted to give this a try and to start the food was delivered early on Sunday. That impressed me. It came all boxed up with ice and looked very good. I have to say we were very impressed with the quality and freshness of the food. And it tastes fantastic! Since we both work full time and its hard to stay healthy this is a great way to manage your diet. We are hooked. Will be purchasing more food each week. Thanks Clean Eats!
I was cautiously optimistic about these meals, but have been thoroughly impressed. Great quality and flavors! Would definitely recommend to those who are trying to eat healthier and don't have the time to meal prep. Clean Eats does it for you!
By far the highest quality meal prep meals I've ever tasted. On top of that the delivery and service is incredible and easy to use. Worth every penny.
Just got my first delivery! Great tasting food, high in protein! Great for on-the-go or busy night's! Will definitely order again.
Cleans eats never disappoints, great menu and timely delivery. I like to throw in a new dish with my order. Im excited to try out the Chicken sausage and peppers low carb!