Facebook Rating
Based on 3 Reviews
Google Rating
Based on 44 Reviews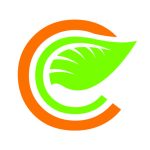 Website Rating
Based on 2 Reviews
Clean Eats Meal Prep food is delicious and filling. They have a great variety and the best part is they list the calories and other nutritional info.
I have been contemplating doing a meal prep service for a long time. I research many companies and I finally chose Clean Eats Meal Prep because it is locally run and honestly, when I wrote them with questions they got back to me within minutes. My husband is a big eater and very picky and he reluctantly said he would try it for one week. Well, he LOVES the food and so do I. We often don't like the same foods and now we can eat together and enjoy our meals without too much arguing and decision making. As for the expense, we were ordering out almost every day. This is less money, delicious and consistent serving sizes. I am excited to continue and see how the portion control and delicious food improves my overall health.
I've tried so many different Meal Delivery Plans and Clean Eats Meal Prep service is definitely above the rest. Great service, food and an easy to use website. I wish that I had known about Clean Eats years ago!
I've use a lot of meal delivery services. This is the best service, reason being, first of all the food is great, the website is easy to use and the delivery system is excellent. Clean Eats Meal Prep
I received my first order of Clean Eats Meal Prep food on 8/1 and must admit was pleasantly surprised. The food arrived in very nice packaging with ice packs to keep the food fresh. All food matched my order exactly and thus far everything has tasted exceptional.
I encourage you to try if you are on the fence as this is exactly what I needed to jump start my clean eating journey.
Food is yummy and the process is so easy. I enjoy and look forward to my Clean Eats Meal Prep meals every week! Thank you and I am so happy to not have to cook dinner every night now!
We've been ordering from Clean Eats Meal Prep for over 2 weeks now and honestly we have no intention of stopping. The consistent quality and flavor in every meal we've tried is unparalleled. We have tried other meal delivery services and this is the only one we think is sustainable over the long term. Huge shout out to the Clean Eats team! We are huge fans and forever grateful for how much easier this has made our lives.
If your looking for a great meal replacement please try clean eats meal prep. Food tasty and flavorful. The customer service is excellent. I will continue to order to order all the great meals!