Lifelong friends Noah and David shared the vision of making fresh and nutritious food easily accessible to everyone. In 2015, they launched Clean Eats, a company focused on serving chef-prepared and dietician-approved meals. The Clean Eats team is motivated by the loyal friends they serve weekly, and also by surprising new acquaintances with meals they sincerely enjoy. Noah, David and the Clean Eats family wholeheartedly focus on delivering wonderful flavors and quality nutrients to meet a range of fitness, health, and basic diet goals.
At Clean Eats, there is nothing more gratifying than a customer whose life we have changed through our convenient services. Come on, who doesn't appreciate wallet-friendly plans & the convenience of home and office delivery. One of our biggest priorities is making our customers' lives as easy as possible, during a time where life is non-stop and gets unexpectedly hectic – leading to people making less-than-ideal food choices. We strive to be that "great Sunday dinner", but any time of the week. At Clean Eats, we hope to exceed your every expectation, provide a service that satisfies your every craving and just makes your life easier.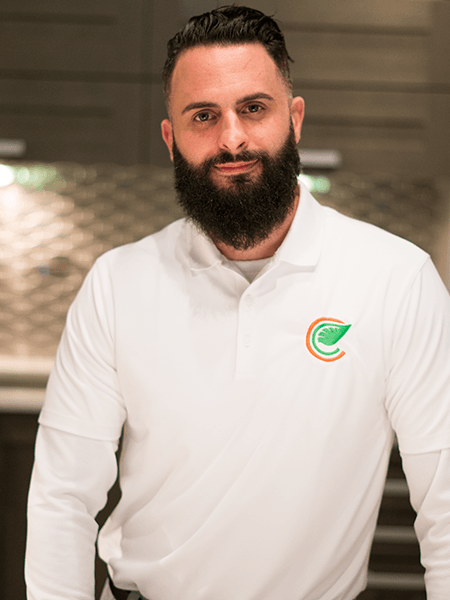 Noah
At a young age, I realized if I'm going to get anywhere in life and reach my goals I was going to have to hustle. Between the drive of completing my second degree in Business Management after following my passion in marketing & communications while maintaining financially, I had no choice but to make it happen with long days, no weekends and no holidays. With a work & school schedule labeled by most as "burning the candle at both ends" I found how important my nutrition was to help balance out the lack of sleep. I figured let me make sure my body had the proper nutrients to get through 18 hour days regularly.
It's easy to stop and pick up what is convenient, our daily lives are filled with it. But is it the best option for us? Is it really what we need? That is where Clean Eats was born for me, I believe in the quality of what we put in our body "You get out, what you put in". I need my body to function at maximum performance every day, while not taking time away from where I need to focus to reach my goals. Clean Eats is here to help you, we are here to change your life with quality & convenience.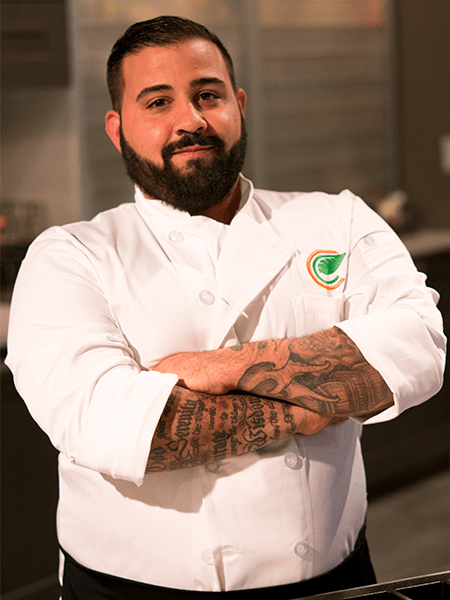 David
Almost everyone has that one person in their life that was or is who they look up to that motivates them to succeed, in my case it was my grandfather. My grandfather was one of the hardest working men I have ever known. He was part-owner of a successful landscaping company and dedicated every day of his life to working as hard as he had to support his family. My grandfather was my first example as a child, and now as an adult, of what it is to work hard to get to where you want to be. He made sure I was active in sports, helping him with his garden center, and even with chores around the house. He is my example of dedication, discipline, and focus, which eventually led me to begin Jiujitsu and Muay Thai training. I never thought Martial Arts would have such a large impact on my life, to the point where I decided to then become a personal trainer for fitness. Health and wellness for the mind and body are key for being and staying fit. Although fitness training and exercise are necessary to achieve specific results physically, your diet is typically 75% of successful weight loss or maintenance. The idea of Clean Eats was the result of trying to create a healthy diet and lifestyle that is easy to maintain for everyone, no matter what kind of situation they may be in. The dedication of my grandfather, the discipline of martial arts, and the drive for personal training is what got me here today. Clean Eats has become my life, and there is no better feeling than knowing that what I am doing is making other lives easier by creating a healthy, fit, happier version of who they are.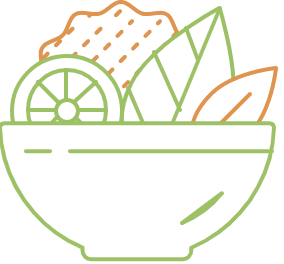 Order
Find what meals you're craving this week and add them to your cart.
Payment
Pay for your weekly meals, sit back and just wait for your prep to arrive.
Delivery
We deliver to your doorstep. Home or work, whatever is convenient for you.