Facebook Rating
Based on 0 Review
Google Rating
Based on 23 Reviews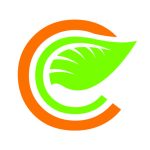 Website Rating
Based on 0 Review
I absolutely LOVE Clean Eats Meal Prep! Every meal is delicious. They are perfectly portioned, and really filling. My delivery comes early Sunday morning so Im ready for my week.I lost 7 lbs in 4 weeks, so I am forever hooked. Thank you Clean Eats!
Just received my second order this morning! The food is absolutely delicious and the portions keep you full! I almost forget I'm eating "clean". My favorite is the salmon, the tandoori lime shrimp, and chicken marsala!
Clean Eats is an excellent meal ordering service. There is such a variety of food to choose and the portions are very filling, fresh, and delicious. The ordering and delivery process is seamless and they provide healthy, convenient meals that are great for any lifestyle.
Food is unbelievably fresh. Everything I've ordered so far is a 10 out of 10. Highly recommended!!
Had tried so many meal prep companies with no luck decided to give clean eats a try and wow! Started counting macros and clean eats makes it so simple to log in the food but not only that, the food is delicious! I order religiously every week from them never fail!!!
We just received our meals on Sunday and we are more than happy with everything we received. The few meals we have had so far have been so delicious! The portion size is great and each meal is very flavorful. Definitely going to be re ordering!!
I love the convenience of clean eats. It allows me to pick and choose things that I will actually eat with lots of flavor but stay within my goals to lose weight and stay healthy. I have recommended to several friends and they all love your entrees and snacks.
This is by far the best meal prep company I've ever ordered from! Every meal so is fresh and flavorful. My delivery was on time & packaged with cold packs incase I wasn't home. They have so many options to choose from and none have disappointed.