Facebook Rating
Based on 3 Reviews
Google Rating
Based on 44 Reviews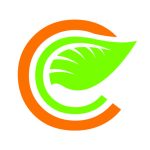 Website Rating
Based on 2 Reviews
I love Clean eats! This program saved me. As a busy working woman, I love being able to have nutritious and healthy food at my fingertips. The food is FRESH and can be stored in refrigerator or freezer. What is amazing is the freezer food reheats and tastes like it was just made. This program has also made it possible for me to lose weight without having to stress over meal planning.
Do not hold back! This is my first time ordering through a meal prep service and I'm so happy i chose Clean Eats Meal prep. All the food was super fresh, and came first thing Sunday morning. I order 10 meals, i put 5 in the fridge and 5 in the freezer. They were still just as good, as it was prepared that day. My favorite was the Beef Lo Mein!
Best Value in NJ. Great taste, filling meals at an awesome price point, great customer service and way more low calorie options than the "competition". No one comes close
I work well over 60 hrs a week w all the domestic duties and responsibilities of an everyday working blue collar female.. I'm ordering my 3rd week's supply today and not only am i satisfied, my quality of life has improved 10 fold.. instead of hitting the fast food, I mean FAT FOOD take out line after a 15hr work day, I'm home in 15 min and only 4 min after that, I'm sitting at my table enjoying a healthy well cooked meal.. I'm full with out guilt.. I've prepped my own meals for years and it's not that I can't keep on doing it. I just can't always find the time and the energy.. I'm extremely satisfied with this meal prep service..
I have been ordering 5 days meals from this company for 3 months consistently. It's a flawless service from the minute you place your order until you receive your meal packages. I'm planning to keep in ordering for a very long time. Meals are well prepared , healthy and tasty.
The food is amazing. The service is exceptional. You couldn't ask for a better service.
I'm thrilled with my service so far! Excited to have local delicious meals delivered straight to my door. Love that there are so many options to choose from. Couldn't be happier!
I am posting all about it on TikTok and will be reviewing my reaction to each meal , the next day. I've had two of the three and you guys are good . Love it! As a full time nursing student and working full time , I don't have time to cook . So yes !