Facebook Rating
Based on 0 Review
Google Rating
Based on 23 Reviews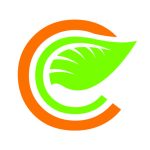 Website Rating
Based on 0 Review
I usually order from another meal prep service everywhere, but they have been disappointing as far as portion sizes shrinking recently over the last few months. Decided to try another. From ordering, to notifications, payment, cold packing of the food, presentation… Clean Eats meal prep is far superior on all levels. Food looks amazing. The choices of entrees are chef quality. The price is just about the same as their competitors. Looking forward to ordering from them from now on. Seriously impressed by the entire operation!
I found this local meal delivery company and I am so glad I did. This is one of the best meal service companies I have found out there. The meals are super fresh and are actually tasty! The low carb and keto meals are pretty good as well. Some of the low carb plans you get elsewhere taste like cardboard but not this one!
Nice size portions, delicious food, convenient service. Would definitely recommend to anyone looking for a meal prep service.
The meals are perfectly portioned, there are SO many options, and I never feel hungry after a meal. My delivery has always been on time.
I highly recommend Clean Eats Meal Prep! The food is healthy and delicious without being loaded with sodium. You have the flexibility to be a customer without a subscription so you can choose the number of meals you need on a weekly basis. When I know I have a busy week at work ahead of me and won't have time to cook at all, I'll order more meals. Ordering is really simple.
I love clean eats! The food is delicious and my mom is allergic to gluten so their gluten free menu is just perfect for her!
Highly recommend Clean Eats. All the entrees so far have been very good. We are losing weight and not sacrificing taste. A bit pricey but quality and convenience of the prepared meals are worth it.