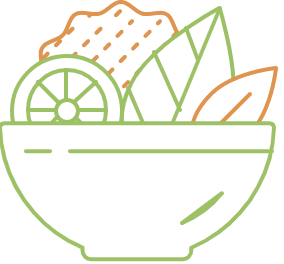 Order
Find what meals you're craving this week and add them to your cart.
Payment
Pay for your weekly meals, sit back and just wait for your prep to arrive.
Delivery
We deliver to your doorstep. Home or work, whatever is convenient for you.
Dining Out

Cooking

Time

Dining Out

Cooking

Time

Cost

Dining Out

Cooking

Cost

~from $7.95 Per meal Additional % savings with plans

Effort

Dining Out

Cooking

Effort

Travel time, parking, wait time, meal prep and service

Planning, shopping, preparation and cook time

Dietitian curated meals delivered to your door
3rd time ordering my prep and I love it. I order bulk and I'm never disappointed. My meals arrive on time and packed with plenty of ice if I'm not home.
I have been ordering with Clean Eats Meal Prep for over a year. I have tried various companies in the area, but Clean Eats is by far the best! You can taste the quality of food and the freshness of the meals. I have see such a great change in my energy and weight management.
I order from Clean Eats almost every week because it is the absolutely best healthy, meal prep service in NJ! My family is always on the go and we're never home at the same time. Making healthy dinners and sitting down at the dining room table never happens, but I wanted to make sure my family was staying healthy and eating well. Clean Eats has made that possible, and at an extremely affordable price. There is something for everyone on the menu, and the folks at Clean Eats are always willing to accommodate a special request.
I would definitely recommend Clean Eats! The food is always delicious and fresh! The service is unbelievably exceptional! I always receive a response quickly when I have a question or request and it's handled right away. They deliver my food right to my job and it's always on time! This has definitely helped me with developing a healthy and balanced routine between eating right and working out! After raving about Clean Eats, a handful of colleagues signed up! We all LOVE IT! 5 stars!
Cleans eats is dedicated, customer oriented, health conscious and always come through with exactly what they promise. Great tasting healthy food delivered and packed fresh. Thanks guys/girls of clean eats. You are the best.